Working towards improving gas safety and making homes more energy efficient
Get a Free Quote!
Over 20 Years Experience
About JHS Heating Solutions
JHS Gas is a family owned and run business based in Nelson, Lancashire. With over 20 years combined experience, we have been providing a great value and reliable service to customers across Pendle & surrounding areas since 2005.
We originally started as a general plumbing and maintenance firm but quickly developed our focus to attending breakdowns and diagnosing faults on the vast array of domestic gas appliances found in our homes. We pride ourselves on the fast turnaround times for repair of your gas appliance – from attendance, diagnosing and all the way through to repair.
As a Gas Safe registered business, you can be confident that any work we undertake will be to the highest standard. You can expect a friendly approach and a high standard of workmanship no matter how large or small a job it might be. With this in mind, all our work carries a 1-year workmanship guarantee.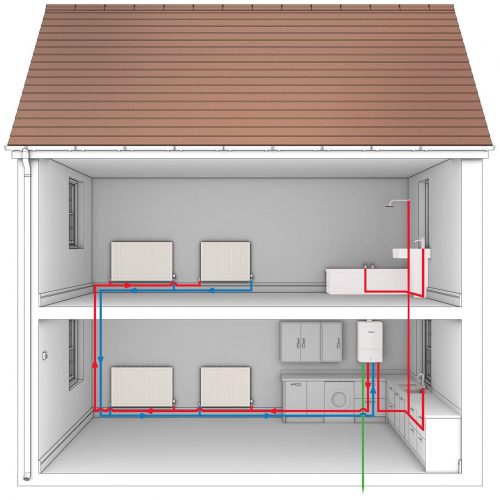 After an initial survey of your home we would look at your requirements and tailor a heating system to meet your needs and specifications. Whether it be a combination boiler or conventional boiler, small property or large property, we would be able to advise you on all your options. Our aim is to always make your heating system as energy efficient as possible whether that be through creating zoned heating or by using the latest controls available.
Central Heating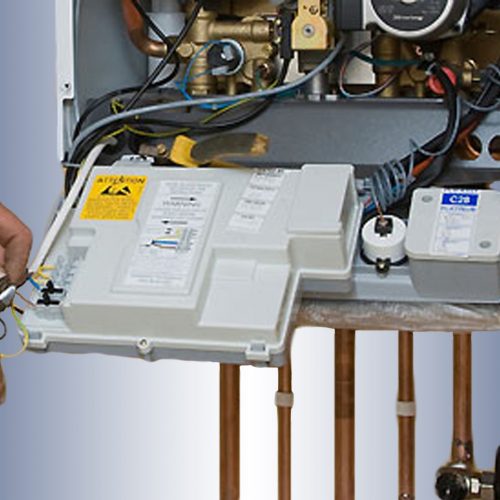 With a boiler being the most important link in a gas fired heating system, it is imperative that the correct boiler is chosen to suit your requirements. Aside from the differing heat outputs and type of boiler (combination/system or conventional), many manufacturers are now beginning to offer models that cater for aesthetics and also cupboard fits.
It is also important to maintain your boiler by way of an annual service. This will ensure that your boiler will continue to run in optimal state and at its most efficient.
Being without the use of a boiler can be very stressful. Whether it be your heating system or hot water that has failed, we have engineers available to attend, diagnose and repair your boiler as fast as practicably possible. Our vans are stocked with some spare parts for boilers with other parts available same day or next day, which means that a repair can take place same day in the vast majority of cases or next day in a small number of cases.
Boilers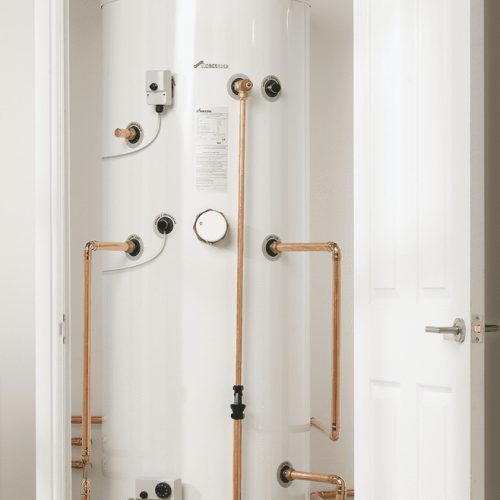 An unvented hot water cylinder is a pressurised system which is fed directly from the cold mains water feed and therefore can deliver hot water at mains pressure, which is great for improving the performance of your shower and bath. Homeowners can use multiple hot water outlets without suffering pressure losses such as you would with a combination boiler.
Unvented Cylinders don't require a cold water storage tank, which is ideal if you are pushed for space as well as offering more flexibility when siting the cylinder. They also come in a variety of sizes to cater for small and larger families.
The water can either be heated directly via an immersion heater or indirectly via the central heating system, solar thermal technology or other renewal energy such as heat pumps and biomass.
Unvented hot water cylinders require expansion vessels to be fitted to allow the expansion of water in the system as it heats up. Unvented cylinders also incorporate other safety mechanisms, such as pressure relief valves, twin thermostats and energy cut out devices.
To ensure safety and to comply with building regulations, it is essential that an unvented hot water cylinder is installed by a G3 qualified installer and serviced annually.
Our engineers are fully qualified to install and maintain unvented storage systems.
Unvented hot water
Often as is the case, we are asked to specify installations that require only hot water and no requirement for heating.
In such instances, a tankless water heater is sometimes the most appropriate and cost effective solution.
The main advantage of a tankless water heater is the endless on-demand supply of hot water, along with space savings.
Water heaters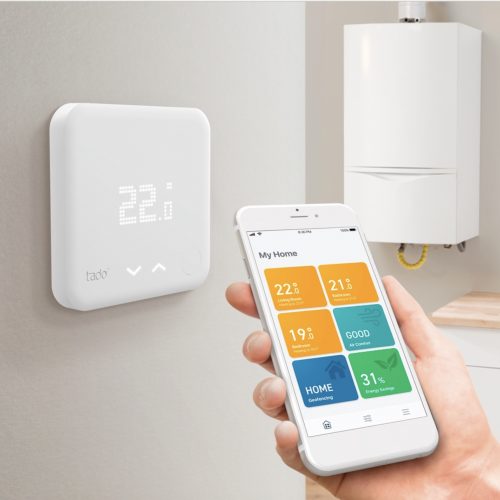 A heating system is only as good as the equipment that controls it. From room thermostats to programmable timers, most types of controls can make your whole system more fuel efficient.
A range of controls are available to suit any system and any design. As well as thermostats and programmers, advancements in technology mean that controls are now available that work over an internet connection. This means that you can control your heating system from anywhere outside your home, as long as you have an internet/data connection.
We will discuss your requirements and install the controls which suit your needs.
Controls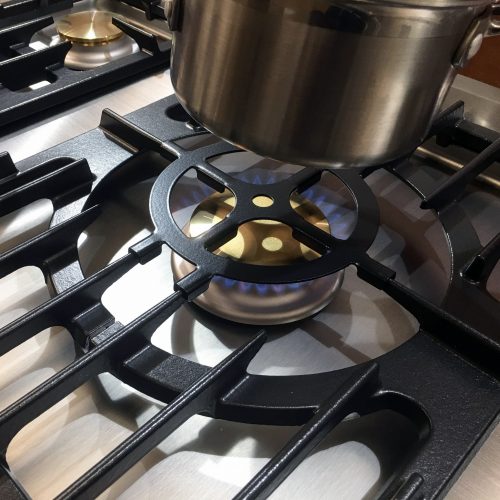 Our engineers are also qualified to install a whole range of gas cooking appliances. Cooking appliances often get overlooked when it comes to maintenance. We are able to provide repair and service facility for gas cooking appliances.
Cooking Appliances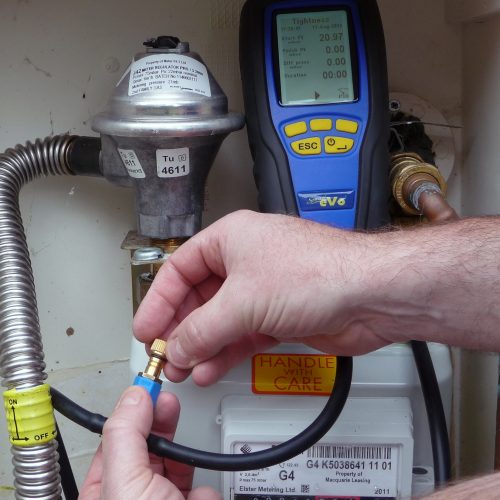 Can you smell gas? Has your gas been switched off at the meter? Do you suspect an incorrectly working gas appliance?
If you suspect a gas leak or your supply has been switched off by the gas transporter, then get in touch with us. We are able to offer a trace and repair service as well as upgrading any old undersized gas pipework.
Gas Pipework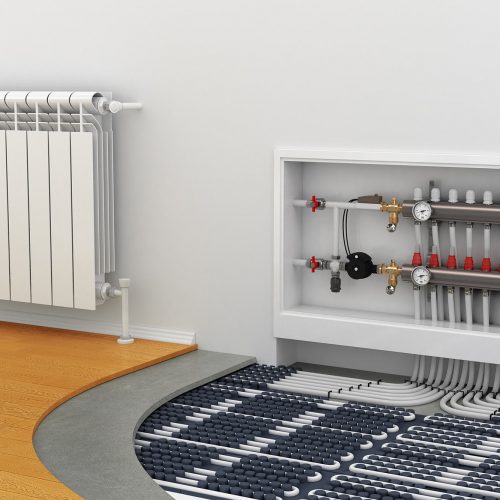 Being one of the most efficient forms of space heating, underfloor heating has really taken off recently. From small extensions to large new builds, we are able to offer a bespoke design and installation service.
This type of system utilizes low running temperatures to achieve the highest efficiency and is also available as a retro-fit system.
Contact us today for a personalized quotation.
Underfloor Heating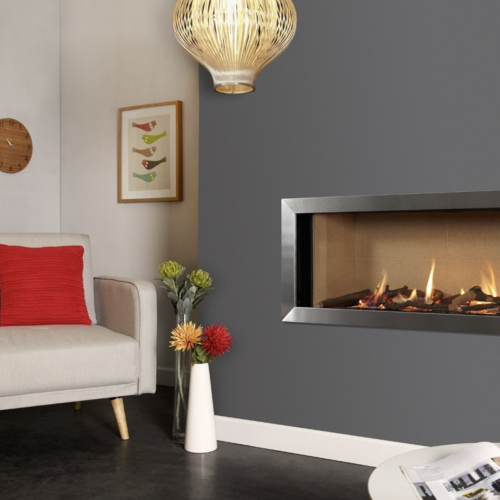 Many of us prefer a more traditional approach to heating our homes. Whether you are looking to supplement an already installed heating system or just want to add a bit of style to your living space, we are able to supply & fit a wide variety of gas fires. From the more traditional radiant variants to modern inset installations. The warmth from a living flame provides an appeal that a radiator or other heat source is unable to do so.
Gas Fires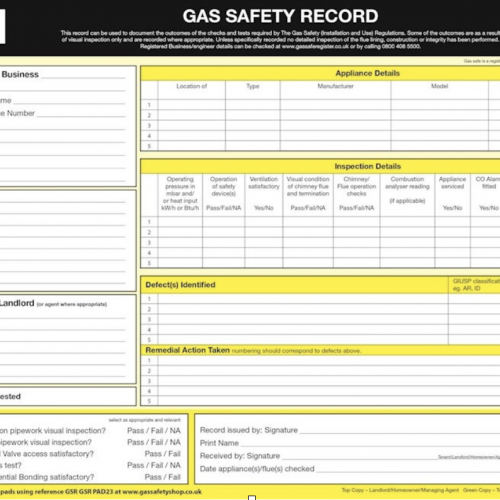 When dealing with gas, the safety of any appliance or installation is of paramount importance. An annual inspection of your whole gas installation (and any appliances connected to the installation) will highlight any defects that may need rectifying. The dangers posed by unsafe gas appliances can be lethal. Carbon monoxide, blocked vents and flues or gas leaks just to mention few. If you are worried about any of your appliances not operating correctly or would just like peace of mind, then get in touch with us. Our engineers are qualified to check domestic appliances and installations. We will also provide you with a record of our findings and defects (if any).
Annual Gas Safety Inspections